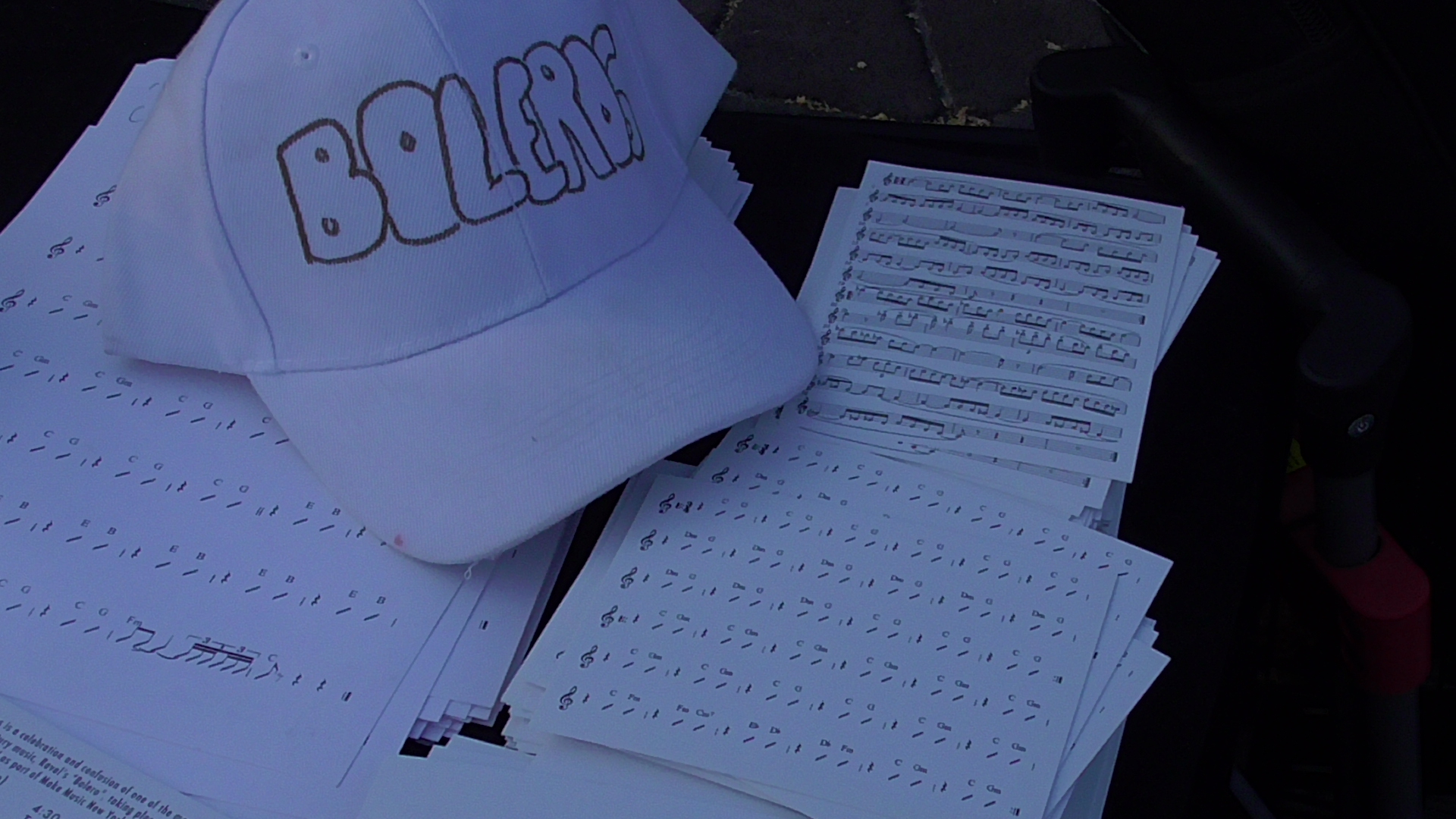 Boleros
performed at: Maria Hernandez Park
collaborators: Kevin Marin, Sam Morrison
Boleros
"Boleros" was an 8-hour performance of Ravel's "Bolero" commissioned by MakeMusicNY.
Inspired by the Xenakis quote that "Bolero" only had variation in its dynamics, the score was reduced to a single page and distributed to anyone who came to the event to participate.
The title was also pluralized to indicate and include the fact that a Bolero is a type of music and highlight the rich history of Latin music in the area surrounding the park in Bushwick, Brooklyn. Several groups were invited to perform as part of the event.